Nucleus Foundation (NF) is a non-profit association working in development cooperation. We execute projects, conduct training programs and implement M & E and research assignments. The Foundation was set up in 2007, as the exit strategy of two long standing German Development Cooperation (GIZ) projects under a Memorandum of Understanding with the former Ministry of Nation building and Estate Infrastructure Development.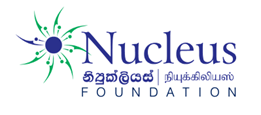 To date we have implemented more than 110 projects, training, research and M&E assignments in Sri Lanka and the region for international development agencies, government agencies, non-government organisations and the private sector.
Nucleus Services is the consultancy arm of the Foundation and has been implementing M & E, research as well as training assignments and other consultancies since 2013.

We work with a dedicated team of reliable, efficient and flexible staff members, consultants, researchers, trainers and other resource persons whose strength is their ability to be innovative, an asset that sets us apart from conventional development agencies.
We promote the Nucleus Approach for micro, small and medium enterprises development in Sri Lanka and the region. The Nucleus Approach remains the most effective tool as yet to engage and address priority issues faced by MSMEs, using participatory methods, at scale.
We also implement the Nucleus Small Business Counsellor Licensing Scheme which has been developed with international training experts from Germany, The Netherlands, Belgium, the Philippines and the United Kingdom.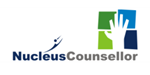 Nucleus.global is the upcoming home for the Nucleus Approach which is being implemented in over 15 countries worldwide. Stay tuned!
The Nucleus Approach was one of the most dynamic tools implemented by the (Economic Strategy Support Program – ESSP) project and since there was a huge demand for it from chambers as well as other stakeholders the Nucleus Foundation was created with the support of GIZ as an exit strategy to carry on the approach in the country… I have worked closely with them in my capacity as Team Leader of the GIZ ESSP program which introduced the concept to Sri Lanka and have no hesitation in recommending this approach for SME promotion and livelihood development activities.
Dr Volker Steigerwald
Team Leader, GIZ Economic Strategy Support Program